Achieve Your Dreams with Coachingly's Career Coaching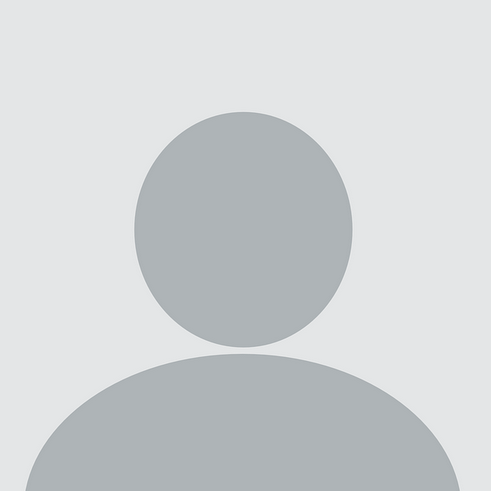 2 mons ago
In today's fast-paced and competitive job market, achieving your career dreams can be a challenging journey. Whether you're a recent graduate looking to kickstart your career or a seasoned professional seeking to climb the corporate ladder, you might find yourself in need of guidance and support to make the right career choices. This is where Coachingly's career coaching services come into play, offering personalized career development coaching that can help you set and achieve your career goals, overcome obstacles, and advance in your chosen field.
The Power of Coachingly's Career Coaching
Overview of Coachingly's Career Coaching Services
Coachingly is a leading provider of career coaching services designed to empower individuals at every stage of their careers. With a team of experienced and certified career coaches, Coachingly offers a range of services aimed at helping clients reach their full potential and achieve their professional aspirations.
One of the key strengths of Coachingly's approach is its commitment to personalized career guidance. Unlike generic career advice found online, Coachingly tailors its coaching sessions to meet the unique needs and goals of each client. This personalized approach is a game-changer when it comes to career development.
Impact of Career Coaching on Achieving Dreams
The impact of career coaching on achieving your dreams cannot be overstated. Many individuals struggle with making career decisions, feeling stuck in their current roles, or lacking the confidence to pursue their true passions. Coachingly's career coaching services provide a roadmap to success, helping you identify your strengths, weaknesses, and areas of improvement.
By working with a Coachingly career coach, you'll gain clarity about your career goals and the steps required to reach them. You'll develop a deeper understanding of your unique skills and talents, enabling you to make informed career choices. Additionally, you'll receive ongoing support and guidance to stay on track and navigate the challenges that arise along the way.
Tailored Guidance for Your Unique Path
Personalized Approach of Coachingly's Career Coaching
One of the standout features of Coachingly's career coaching is its personalized approach. Unlike one-size-fits-all career advice, Coachingly recognizes that every individual's career journey is unique. Your dreams, aspirations, and circumstances are distinct, and your career coaching should reflect that.
Coachingly's career coaches take the time to get to know you, understand your career history, and uncover your ambitions. This personalized approach allows them to create a customized coaching plan that addresses your specific needs and helps you make the most of your talents.
How Coachingly Helps Clients Identify and Align with Their Career Aspirations
One of the fundamental steps in achieving your career dreams is identifying and aligning with your career aspirations. Coachingly excels in this regard by helping clients explore their passions, strengths, and values. Through in-depth assessments and guided discussions, Coachingly's career coaches assist you in gaining clarity about your long-term career goals.
By aligning your career aspirations with your core values and skills, you can pursue a path that not only leads to success but also fulfillment. Coachingly's career coaching enables you to set achievable goals that resonate with your values and passions, making your journey towards your dreams more meaningful.
Role of Goal Setting in Career Coaching with Coachingly
Setting clear and achievable career goals is a cornerstone of Coachingly's career coaching process. Goals serve as a roadmap, providing you with direction and motivation to move forward in your career. Coachingly's career coaches work closely with clients to establish realistic and actionable goals that align with their aspirations.
Moreover, Coachingly emphasizes the importance of breaking down larger career goals into smaller, manageable steps. This approach ensures that you make consistent progress and stay focused on the path to achieving your dreams.
Navigating Career Transitions and Advancements
Coachingly Supports Clients in Career Transitions
Career transitions, whether you're switching industries or pursuing higher education, can be daunting. Coachingly is there to support you every step of the way. Their career coaches provide guidance on making successful transitions, helping you identify transferable skills, update your resume, and prepare for interviews in your new field.
Additionally, Coachingly's personalized career development coaching can help you explore alternative career paths and assess the potential risks and rewards of a career change. This level of support is invaluable when you're looking to embark on a new career journey.
Strategies for Advancing in Your Current Career with Coachingly
Advancing in your current career often requires a strategic approach, and Coachingly is well-equipped to help you develop career advancement strategies. Whether it's seeking a promotion, negotiating a salary increase, or expanding your skill set, Coachingly's career coaches provide expert guidance.
Coachingly's coaches can help you identify areas where you can excel and create a plan to stand out in your current role. They'll also assist you in building a professional network and honing your leadership skills, two essential components of career advancement.
Coachingly Helps Clients Overcome Career Obstacles and Setbacks
No career journey is without its share of obstacles and setbacks. Coachingly acknowledges that setbacks are part of the process and equips clients with the tools to overcome them. Whether it's dealing with a career setback, navigating office politics, or coping with job-related stress, Coachingly's career coaches provide valuable support.
Coachingly's coaches offer practical advice on resilience, time management, and stress management, helping you maintain a healthy work-life balance. By developing these skills, you'll be better prepared to overcome any challenges that come your way and continue working towards your dreams.
Conclusion: Take the First Step Towards Your Dream Career with Coachingly
In a world where career success is often elusive, Coachingly stands out as a beacon of hope. Their career coaching services empower individuals to take control of their careers, set and achieve meaningful goals, and overcome obstacles along the way. With their personalized approach and experienced coaches, Coachingly is your partner in turning your dreams into reality.
Don't let uncertainty or indecision hold you back from your dream career. Take the first step towards your goals by availing of Coachingly's career coaching services today. Whether you're a recent graduate, a mid-career professional, or someone in search of a career change, Coachingly has the expertise and dedication to guide you towards success.
Invest in yourself and your future—unlock your full potential with Coachingly's career coaching services. Achieve your dreams, advance in your career, and overcome obstacles with the support of Coachingly's expert career coaches. Your dream career is within reach, and Coachingly is here to help you make it a reality. Don't wait; take action today and embark on your journey towards a brighter future.