Invest in Yourself: Life Coaching Training with Coachingly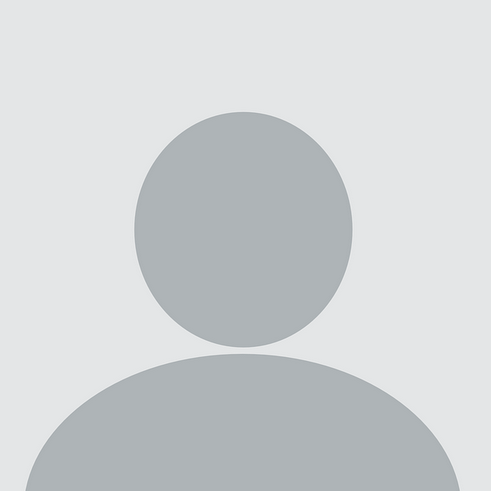 2 mons ago
In a world where personal and professional growth is highly prized, investing in yourself has never been more important. One of the most transformative ways to do this is by becoming a certified life coach through a reputable training program. Coachingly, a leading provider of online life coaching certification, offers a comprehensive and flexible life coach training program that can unlock your potential, open doors to exciting career opportunities, and empower you to help others achieve their goals. In this article, we'll delve into the value of Coachingly's life coaching training and explore the exciting world of life coaching as a profession.
Unlock Your Potential: Coachingly's Life Coaching Training
Introduction to Coachingly's Life Coaching Training Program
Coachingly is more than just a platform; it's a pathway to self-discovery and empowerment. Their life coaching training program is designed to help individuals like you harness your innate abilities to inspire, motivate, and guide others towards personal and professional success.
The Value of Investing in Life Coaching Training
Investing in life coaching training is an investment in yourself. It's a commitment to personal growth, self-improvement, and lifelong learning. Through Coachingly, you'll gain the skills and knowledge needed to facilitate positive change in the lives of others while simultaneously transforming your own.
Life coaches are in high demand as individuals and organizations seek guidance and support to navigate life's challenges. Whether you're looking to start a life coaching practice or enhance your existing career with coaching skills, Coachingly's training program can be your gateway to a fulfilling and financially rewarding profession.
Coachingly's Comprehensive Training Program
What sets Coachingly apart is the depth and breadth of their training program. It covers a wide range of topics, including goal setting, communication, emotional intelligence, time management, and more. With a strong focus on practical skills, you'll graduate from Coachingly's program well-prepared to assist your clients in achieving their objectives.
Becoming a Certified Life Coach: Coachingly's Online Training
Flexibility and Accessibility
Coachingly's online life coaching certification program offers unparalleled flexibility. Whether you're a working professional, a stay-at-home parent, or someone looking to switch careers, you can access the training materials and complete assignments at your own pace. This flexibility ensures that you can balance your training with your existing commitments.
Curriculum and Topics Covered
Coachingly's curriculum is carefully crafted to provide you with a well-rounded education in life coaching. You'll learn the foundational principles of coaching, effective communication techniques, strategies for setting and achieving goals, and methods for helping clients overcome obstacles. The program also includes practical exercises and real-life case studies, allowing you to apply what you've learned in a supportive and immersive environment.
Learning from Certified Experts
One of the key benefits of Coachingly's training program is the opportunity to learn from certified experts in the field of life coaching. Their instructors bring a wealth of knowledge and practical experience to the table, ensuring that you receive top-notch education and mentorship throughout your journey.
Building a Rewarding Career: Life Coaching as a Profession
Opportunities and Potential Income
The demand for life coaches continues to grow as people from all walks of life recognize the value of having a dedicated guide on their personal and professional journeys. As a certified life coach, you can work independently, within organizations, or even offer online coaching services to clients worldwide. The income potential in the field of life coaching is substantial, with many coaches earning a comfortable living while making a profound impact on others.
Skills and Knowledge
Through Coachingly's life coaching training, you'll acquire a diverse skill set that goes beyond traditional coaching techniques. You'll develop empathy, active listening skills, and the ability to ask powerful questions that lead to self-discovery and growth. These skills are not only valuable in a coaching context but also in various other aspects of life and work.
Establishing a Successful Practice
Starting a life coaching practice may seem daunting, but Coachingly provides the guidance and resources you need to launch your career confidently. They offer insights on marketing your services, setting competitive rates, and building a client base. With the support and knowledge gained from Coachingly, you can take your first steps toward a rewarding career as a certified life coach.
Investing in Your Future: Enroll in Coachingly's Life Coaching Training
If you've ever considered becoming a life coach or enhancing your coaching skills, now is the time to take action. Coachingly's life coaching training program has already transformed the lives of countless individuals, helping them reach their full potential and lead more fulfilling lives.
Don't just take our word for it; hear from those who have experienced the power of Coachingly:
Gabriella Copeland - March 14
Gabriella, a single mother, had many doubts about herself, struggling with self-esteem and confidence. With the help of her Coachingly coach, she realized that success was within reach if she made herself a priority. Through consistent guidance, Gabriella began building better relationships in both her personal and professional life. She now faces challenges with a positive mindset and newfound confidence.
Willard Greene - January 24
Willard was facing a difficult life situation when he decided to seek a coach's guidance. His Coachingly coach helped him realize that while he couldn't control external circumstances, he could control his reactions and develop coping strategies. Regular conversations and goal setting made Willard more organized, productive, and confident in handling life's challenges.
Kamil Holmes - March 14
Kamil found himself stuck in a rut and overwhelmed at work. However, his Coachingly coach helped him break down his goals into manageable steps. With set weekly objectives, Kamil achieved more than he ever thought possible. He now possesses the tools to navigate difficult moments with ease and face challenges head-on.
Conclusion: Invest in Yourself with Coachingly
In the fast-paced and challenging world we live in, investing in yourself is not just an option; it's a necessity. Coachingly's life coaching training program offers you the chance to unlock your potential, become a certified life coach, and embark on a rewarding career path. With their comprehensive curriculum, expert instructors, and flexible online platform, Coachingly provides the ideal environment for your personal and professional growth.
Take the first step in investing in yourself and your future. Enroll in Coachingly's life coaching training program today and start your journey towards a fulfilling and impactful career as a certified life coach.
Remember, the power to change lives, including your own, lies within your grasp. Don't miss this opportunity to make a positive difference in the world while pursuing a fulfilling and lucrative career. Invest in yourself with Coachingly and seize the limitless possibilities that await you.