Take Control of Your Life with Coachingly's Certified Coaches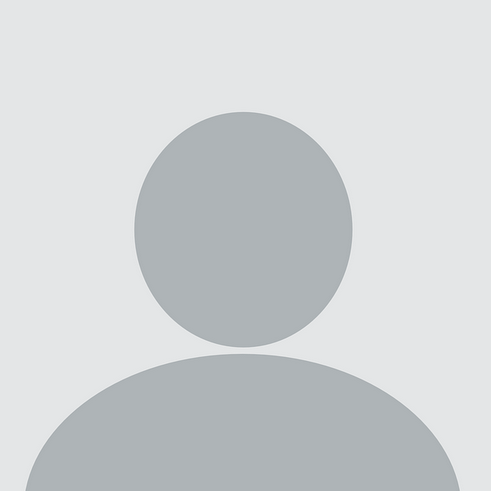 2 mons ago
The Power of Coaching with Coachingly
In today's fast-paced world, personal development has become a priority for many individuals seeking to improve their lives. As we navigate the complexities of modern life, the need for guidance and support in achieving our goals and aspirations has never been more critical. This is where the power of coaching comes into play, and Coachingly stands out as a trusted platform for professional coaching services.
Life Coaching: A Transformative Tool for Personal Growth
Life coaching is a transformative tool that helps individuals gain clarity about their life goals, overcome obstacles, and achieve their full potential. It involves a collaborative partnership between the client and a certified coach who provides guidance, encouragement, and a structured approach to personal development. This process empowers individuals to take control of their lives and make meaningful changes.
Certified Coaches: Your Guides to Success
Certified coaches play a pivotal role in the life coaching journey. These experts are trained and accredited to provide personalized support tailored to your unique needs and goals. Coachingly prides itself on its team of certified coaches, ensuring that clients receive top-notch coaching services. With the guidance of these experienced professionals, you can unlock your true potential and navigate life's challenges with confidence.
The Rising Popularity of Coachingly Coaching Platform
In recent years, Coachingly has gained widespread recognition as a leading platform for professional coaching services. Its commitment to excellence, combined with a roster of certified coaches, has made it a go-to choice for those seeking personal development. Whether you're looking to enhance your career, improve your relationships, or work on other aspects of your life, Coachingly has the resources and expertise to help you succeed.
The Benefits of Choosing Coachingly's Certified Coaches
When you choose Coachingly's certified coaches, you're making an investment in your future. Here are some of the key benefits of opting for their services:
Expertise and Qualifications
Coachingly's certified coaches bring a wealth of knowledge and experience to the table. They have undergone rigorous training and obtained certifications that validate their expertise in life coaching. With their guidance, you can trust that you're in capable hands, making progress toward your goals with confidence.
Personalized Coaching
One size does not fit all in life coaching, and Coachingly understands this. Their certified coaches take the time to understand your unique needs, aspirations, and challenges. They tailor their coaching sessions to address your specific goals, ensuring that you receive the guidance and support that aligns with your individual journey.
Convenient and Accessible
One of the advantages of Coachingly's coaching services is their accessibility. You can connect with a certified coach online, eliminating the need for in-person meetings and making it easier to fit coaching into your busy schedule. This flexibility ensures that you can embark on your personal development journey without disrupting your daily routine.
Cost-Effective
Traditional coaching services can often be expensive, making them inaccessible to many individuals. Coachingly, on the other hand, offers cost-effective coaching options without compromising on quality. You can receive expert guidance at a price that won't break the bank, making personal development more accessible to all.
Navigating Life's Challenges with Coachingly
Life presents us with a myriad of challenges, from career transitions and personal relationships to setting and achieving goals. Coachingly's certified coaches are well-equipped to assist you in overcoming these challenges, providing valuable insights and strategies to help you thrive.
Career Transitions
Changing careers can be a daunting task, but it can also be immensely rewarding. Coachingly's certified coaches can help you explore your options, set clear career goals, and develop a strategic plan for making a successful transition. They can provide guidance on building your personal brand, improving your interview skills, and navigating the job market with confidence.
Personal Relationships
Healthy relationships are essential for a fulfilling life. Whether you're struggling with family dynamics, romantic relationships, or friendships, Coachingly's certified coaches can offer guidance on improving communication, resolving conflicts, and building stronger connections with others. Their expertise can help you foster more meaningful and satisfying relationships.
Goal Setting and Achievement
Setting and achieving goals is a fundamental aspect of personal development. Coachingly's certified coaches excel at helping clients define their goals, break them down into actionable steps, and stay motivated throughout the journey. They can provide valuable strategies for time management, productivity, and overcoming procrastination, ensuring that you make steady progress toward your objectives.
Long-Term Impact
The benefits of coaching extend far beyond the coaching sessions themselves. Working with Coachingly's certified coaches can have a profound and lasting impact on your personal growth and well-being. You'll not only achieve your immediate goals but also develop the skills and mindset needed to navigate future challenges with confidence.
Empowering Yourself: Taking the First Step with Coachingly
Now that you've learned about the transformative power of coaching and the benefits of choosing Coachingly's certified coaches, it's time to take the first step toward a brighter future. Here's how you can get started:
Selecting a Coach
Browse Coachingly's roster of certified coaches and choose one whose expertise aligns with your goals and aspirations. Consider factors such as their specialties, coaching style, and availability.
Scheduling Sessions
Once you've selected a coach, it's easy to schedule coaching sessions at a time that suits you. Coachingly's online platform ensures that you can connect with your coach from the comfort of your own home or office, making the process convenient and accessible.
Ongoing Support and Guidance
Your coaching journey doesn't end after a few sessions. Coachingly's certified coaches are committed to your long-term success. They'll provide ongoing support and guidance, helping you stay on track and make consistent progress toward your goals.
Conclusion
In a world filled with challenges and opportunities, personal development has never been more critical. Coachingly's certified coaches offer the expertise, personalized support, and cost-effective solutions you need to take control of your life and achieve your dreams. Don't wait any longer—empower yourself today by choosing Coachingly and embarking on a journey of personal growth and transformation. Your future self will thank you for it.